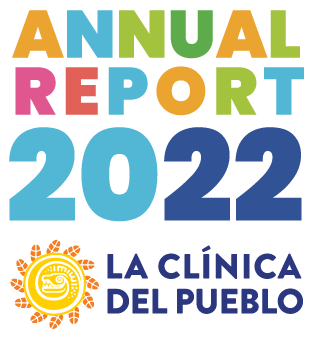 DEAR FRIENDS:
La Clínica enjoyed many new beginnings in 2022, and we are proud and honored to share our stories, achievements, and results in this report. Without you, our partners, supporters, funders, clients, and stakeholders, we could not have been successful in taking one step closer to our 40th anniversary of building a healthier Latino community.
In 2022 we welcomed new leadership to our Board of Directors, and we have been hard at work setting the stage for our future strategic directions. We cannot talk about 2022 without recognizing the joy we felt when seeing each other face to face at our many in-person "firsts." Our first PRIDE, our first all-staff retreat, our first patient groups, our first Board retreat – these all gave us hope that we can emerge from COVID keeping the best of what we've learned while recovering our togetherness.
For our community, 2022 was another difficult year. Even while making gains in COVID prevention and transmission, Latinx immigrants in our region experienced greater economic and housing instability, ongoing impact on mental health and rising needs for substance use services, and continuing lack of access to health insurance coverage and services in many areas within our region. The horrific politization of migrants and newcomers bused to our nations' capital shone a very visible light on the significant challenges immigrant families face daily, particularly when immigration status is tenuous or unstable. At La Clínica, we know that achieving health and wellbeing in this environment requires more than a plan solely focused on an individual.
Our awareness of these issues informed many of our programs and new initiatives. One example of this revolves around our work with diabetes – a major condition affecting Latinos nationwide. In February, La Clínica was selected as one of nine entities in Maryland to participate in the MD CHRC Pathways to Health Equity initiative, which seeks to reduce health disparities and improve health outcomes. Our project focuses on diabetes disparities among Latinos in Prince George's County, and includes comprehensive care, medical-legal partnerships, linkage to care and specialty services, public education campaigns, and community mobilization around health access. We worked with our patients and clients to elevate their voices and challenges in public hearings and brought together our academic and community partners to reflect on our knowledge, lessons learned, and gaps in our goals to achieve greater health equity.
Diabetes is only one area of focus for La Clínica, we are also known for our breadth and depth around HIV care and prevention, substance use and mental health, language access, women's health, gender and LGBTQ-affirming care, chronic care management, and school-based health, among others. Our common thread is not an issue, it's our community, and our commitment to health as a human right for immigrants and all people. We invite you to get to know us better through this report, and to continue to deepen your relationship with us and our work. On behalf of our Board of Directors and staff, thank you for being a part of our journey.

Catalina Sol
Executive Director

Edgar Jimenez
Board President
HIGHLIGHTS



Integrating Telehealth into our line of work (Survey)

We integrated telehealth as a permanent option for patients to access their health care needs. While a 2021 patient survey showed preference for in-person visits, many expressed telehealth visits were preferred to refill prescriptions and for convenience. These key insights resulted in new policies to best meet patient needs.




PRIDE Reunited

After a 3-year hiatus, La Clínica's staff, clients, and allies united for the Pride Parade in celebration of the Latinx LGBTQ+ community. Events like this allow us to deepen our trust in the community and successfully navigate individuals to our services. More than 2,012 individuals were navigated to services in 2022.




IDEA Conference

La Clínica's and Bridging the Gap: Reducing Disparities in Diabetes Care hosted the IDEA Conference focused on diabetes care transformation, sustainability strategies, and how strategic partnerships can improve the health system. The interactive platform allowed the audience and panelists to drive real time recommendations.




Women's Reproductive Health

When the Supreme Court struck down Roe vs Wade, La Clínica took a stand, releasing a public statement reinforcing our commitment to health care as a human right, including sexual and reproductive health. Watch La Clínicas' video that encapsulates our Reproductive Justice in Action, and how we serve hundreds of women each year.




HIV Workforce Team

La Clínica's HIV Workforce Team focused in on improved workflows which led to reporting a 100% rate of patients linked to care in under 30 days. (77% of patients were linked to care in under 2 weeks and 60% in under a week). La Clínica continues to lead in HIV prevention and treatment.




Patient Committee

In 2022, our 28-member Patient Advisory Committee met regularly with our Executive Director and Health Equity team. The Committee includes patients, health promoters, and program participants. They drive community engagement, advocate for policy improvements, and prioritize the patient perspective.




Staff Retreat

La Clínica's staff enjoyed the first staff retreat in 3 years at Sandy Point Park. We celebrated staff who reached 5, 10, 15, and 20 years of work at La Clínica's, many who began as volunteers, health promoters, and clients! In 2022, we welcomed 35 new staff, each with a strong commitment to serving Latinx communities.




Policy Victories

Our coalition participation led to significant victories for Health Equity. In DC, a key barrier in the DC Alliance Healthcare recertification process was removed. In MD, the campaign for expanded healthcare coverage won passage of the Healthy Babies Equity Act, extending Medicaid to mothers and newborns regardless of immigration status.




Substance Use and Mental Health

Volviendo a Vivir's (VAV) intake process moved to La Clínica from the Department of Behavioral Health. This has resulted in an improved system and ability to better serve the needs of each client. Already our client numbers have doubled in 2023. VAV remains one of the only bilingual and culturally appropriate substance use programs in DC.
10,684
Medical Services provided
4,879
Mental Health Services provided

5,158
Substance and Outpatient Services provided
12,814
Telehealth Services vs. 11,688 In Person Clinical Services
6,286
Medical Interpretations and Navigations provided

7,640
Client encounters through health education interventions

2,595
Enabling Case Management Services
209
Students received mental health services through Mi Refugio

2,516
Cancer Screenings
1,456
Reproductive Services provided
3,078
HIV and STI tests provided

100%
of newly diagnosed HIV positive individuals linked to care
91%
of patients identify as Latino
89%
of patients prefer a language other than English
11
Testimonies by staff and community members in local councils
58
Health Promoters trained
PATHWAYS TO HEALTH EQUITY
Cross - Sector Partnerships

Lessons learned from our five-year MERCK Bridging the Gap initiative leveraged La Clínica for funding through Maryland's Community Health Resource Commision's (CHRC) Pathway to Health Equity. Through this new $1.5 million two year grant we are implementing the diabetes management and model of care learned through our MERCK demonstration project. These partnerships allow La Clínica to continue strengthening its model of care delivery and address system-level issues impacting the health of Latinx communities.

Innovation

La Clínica is leading a cross-sectoral coalition to address social determinants of health including food insecurity and immigration status, to improve health outcomes for low-income Limited English Proficient immigrant Latinx individuals who have been diagnosed with diabetes or are at-risk for diabetes. This innovative model is inclusive of primary and specialty care, wrap around support services, comprehensive health education/outreach, and advocacy for the uninsured Latinx community. Our key partners are Ayuda, Luminis Health, and Crossroads Community Food Network.

Funding Model

Financially sustaining a model that has strong outcomes requires mixed funding from public and private sources. In a recent paper resulting from the MERCK project, it is found Philanthropy has a critical role in supporting system innovation while the public sector catches up in funding.
EVENTS
3rd Walk-A-Thon for Health
We were thrilled to see a sea of green shirts as La Clínica staff, patients, community members, partners and supporters came together, walking for health equity. Our community walked more than 38 million steps from March - April. Spoiler alert, in 2023 we walked 57 million steps! Let's see what our feet and hearts can do in 2024.
CHA SUMMIT 2022
2022 Community Health Action Summit "The Role of Innovation and Research in Advancing Community Health" - In October, 80 partner agencies and 220 individuals participated in a 2-day summit hosted by our Community Health Action Department. Providers and partner agencies shared how the use of innovation and research contributes to improving community health. All participants learned through group discussions, capacity building workshops, virtual discussion booths, and networking opportunities.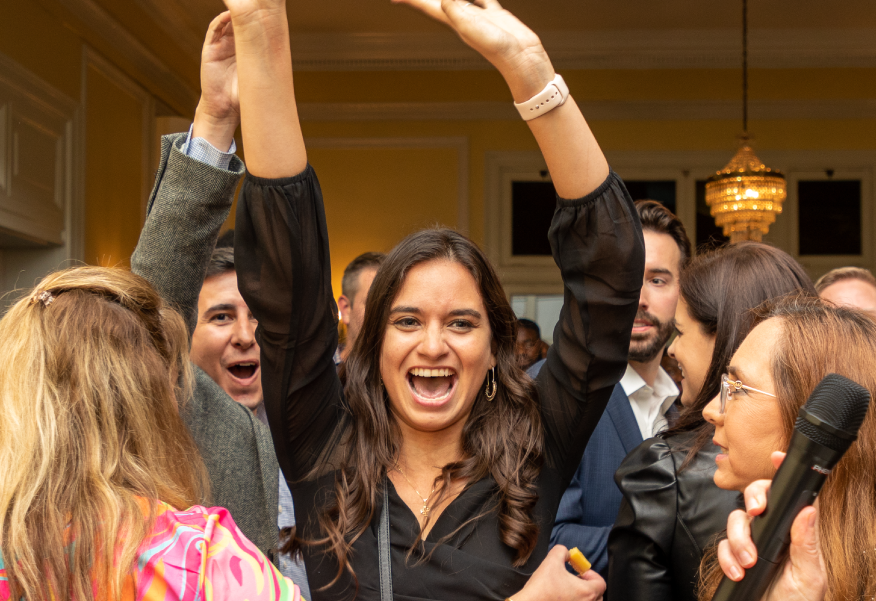 7th ANNUAL CASINO NIGHT
For seven years, Flock DC raised essential funds with La Clínica through an annual pop-up Casino event totaling more than $260,000! Additionally, their staff provided 700+ volunteer hours in that time resulting in a deeply interwoven partnership centered on positively impacting the health of our communities.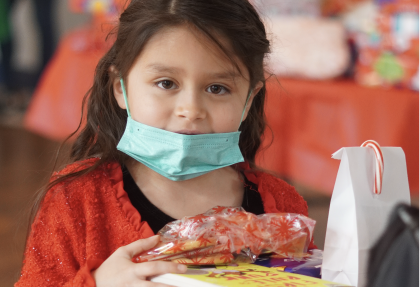 LA POSADA
In December, La Clínica's traditional "La Posada" holiday event and gift give-away provides hundreds of families with holiday gifts and the opportunity to celebrate culture, community, and belonging. Thank you to All Souls Church for hosting this magical event and to the individuals and businesses that distributed more than 400 gifts and books to our patient families. Stay tuned for Posada 2024!
MEDIA
Articles, Publications, Conferences
PARTNERSHIPS
Together, we partner on critical research and data, and demonstration projects that allow us to build upon the works of knowledge around health care access that can shape our model of care and drive our work in public health with Latinx immigrants.




New Wave of Immigrants

In 2022, Texas and Arizona governors transported immigrants in buses to Washington DC. Since 1983, La Clínica has been a trusted, safe, and welcoming space that our immigrant community relies on to provide quality care, and to fight for health, justice, and inclusion. Our next strategic plan, due in November 2023, will center on building community and needed investments.

Mi Refugio: Growing Number of Students

In 2022, our school-based mental health program, Mi Refugio, grew exponentially following a full year with students back in school. Additionally, Mi Refugio has been a point of entry for many of the newcomers arriving in the DC area. It works to improve the ability of our young high school student participants to cope with their feelings by reframing their experiences in a context that facilitates a healing process and promotes change.

Mi Refugio: Impressive Graduates and Bright Futures

More than 209 students were served in the 2022-2023 school year, and 62 seniors graduated High School in June! For many Mi Refugio students, they have entered the US school system as a high-schooler, speak limited English upon arrival, and have endured challenging and traumatic experiences - Mi Refugio - truly represents a refuge and place where their healing and dreams can take shape.
In 2022, La Clínica achieved excellent clinical outcomes and was recognized through a great span of esteemed awards for its leadership, provision of services, and work towards building a healthier community for all.
FINANCIAL HIGHLIGHTS
2022
REVENUE DISTRIBUTION
58%
Government Grants and Contracts
4%
Foundations and Local Grants
REVENUE 2022
$16,309,820
EXPENSES DISTRIBUTION
71%
Direct Services and Programs
23%
Management, Facilities, and General
6%
Development, Fundraising and Communications
EXPENSES 2022
$15,367,116
2020
$15,601,907.00
$13,653,124.00
2021
$17,806,2130
$13,669,452
2022
$16,309,820.00
$15,367,116.00



BOARD OF DIRECTORS
La Clínica is led by a patient-majority Board of Directors who ensure the voice of our community is represented at the highest levels of leadership.
We thank our board members for their leadership and unwavering commitment during 2022.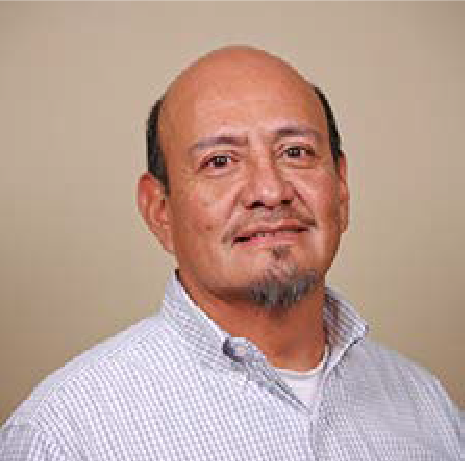 Edgar Jimenez
President
Elizabeth Ortiz
Vice President

Gerardo Portillo
Treasurer
Adriana Velasquez
Secretary
Jan - Aug
Salome Martinez
Secretary
Sep- Dec
Ana Rodriguez
At Large -Patient
Brizeida Santos
At Large - Patient
Haylin Lovo
At Large - Patient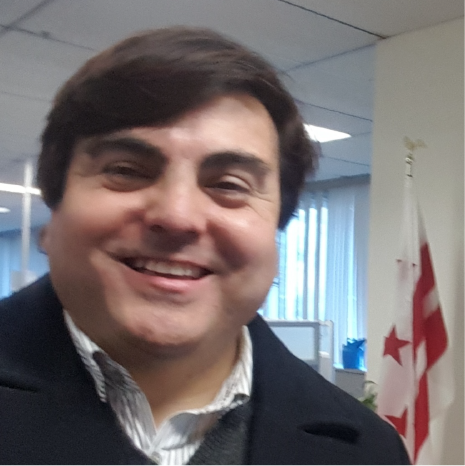 Luis Angelo Gomez
At Large - Patient
Paula Vasquez
At Large - Patient
Veronica Vela
At Large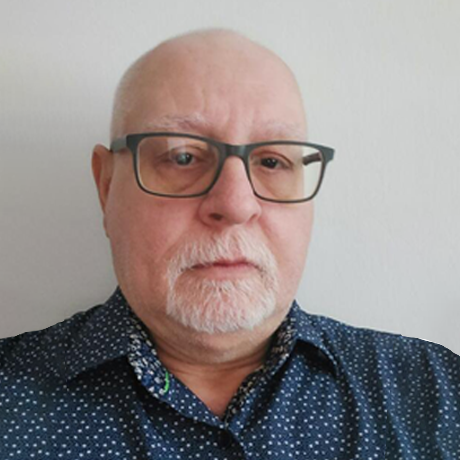 William Escalona
At Large – Patient
DONORS
La Clínica relies heavily on philanthropy to fuel its mission. We are grateful for the diverse group of supporters who continue to support our work, and for those who joined us in 2022, with commitments towards building healthier and more inclusive communities. We would like to recognize the following individuals, funding partners, foundations, associations, and businesses.
GRACIAS, THANK YOU!


"La Clínica has been a home for me over the past forty years. First as a volunteer medical interpreter, later as a board member, and now I bring together friends for Walk-a-thon and house parties. A lot has changed over the years, but one constant is the trust that my contributions are making a difference."

-Lisa Wheaton, MD
Part of the La Clínica family since 1984