ANNUAL
REPORT
2020
DEAR FRIENDS
Throughout our history, La Clínica del Pueblo has been a source of health care, social connection, and resources for immigrant families from Central and South America. No event in recent memory has challenged us more to be "La Clínica" for our patients and clients than the 2020 global COVID pandemic. We are so pleased to share with you our stories of transformation, service, and advocacy in this extraordinary year.
COVID has been called "the great revealer." In our region, COVID cases, hospitalizations and deaths soared within brown and black communities, tragically highlighting the inequity experienced daily in housing, health access and health status. Many of our patients suffered greater exposure to COVID as they fulfilled their jobs in sectors finally recognized as essential, including restaurants, childcare, cleaning, and construction. Many others suffered job loss, food insecurity, economic hardship, and exclusion from federal benefits. Locally, 25% of COVID cases were attributed to Hispanic/Latinx communities.
At La Clínica we know the names, faces, and lives behind these statistics, and our efforts from the very beginning centered on responding in any way possible. In 2020, 56% of our essential clinical services were delivered virtually, reflecting our adoption of new technologies to ensure continuity of care. But our COVID response went far beyond telehealth. Our dedicated front-line staff kept the doors open for medical care, care coordination, COVID testing, food distribution, HIV testing, and a myriad of other community services. La Clínica's medical interpreters ensured our patients did not "fall through the cracks" in an overwhelmed hospital system, while mental health and substance use counselors provided IT support for patients desperate to connect. In community health, staff developed new ways to reach our community through social media, virtual platforms, and many, many phone calls.
We cannot talk about 2020 without acknowledging loss. Like many of you, La Clínica lost friends and family to COVID, whom we still mourn. We also experienced economic losses, as COVID severely limited capacity for on-site services for much of the year. This created difficulties for our patients and led to a revenue shortfall of nearly $2 million in our billable visits. We were fortunate to mitigate our losses through federal rescue funding, the Paycheck Protection Program (PPP), and generosity from individuals and private donors.
Our successes this year rest on many shoulders. We are immensely grateful to our staff, who displayed remarkable adaptability, perseverance, courage, and creativity in unprecedented circumstances. We were also proud to collaborate with our community and government partners in a robust regional response. Our Board steered us through difficult moments, and our patients continued to honor us with their trust throughout our many changes. We are especially grateful to you, our supporters, for your early and ongoing f inancial support to us in our hour of need. Thanks to you, we were able to survive and make needed investments for our continuing recovery. We look forward to continuing to work with you in our mission to build a healthy Latinx community for those most in need.
Catalina Sol
Executive Director
Erin M. Scheick
Board President
LA CLINICA'S RESPONSE TO COVID-19



In March, when most staff shifted to working from home, our frontline staff were nothing less than heroic as they stepped on on-site to ensure our patients who needed in-person care could still access it. This past year required our staff to go well beyond the extra mile as they both provided essential services and kept La Clínica afloat. It was the stories of hardship and deep system injustice we heard each day from our patients that kept us all fighting for them every day.




Our on-site workforce, who is primarily female, immigrant, and Latinx, balanced their jobs while also shouldering much of the care for their families (young, elderly, and/or ill), making resources stretch where others in the family had lost jobs, and then working at a distance from each other, with masks, restrictions on break rooms, and the ongoing fear of their own exposure. At home, in suboptimal working conditions, with constant competing interests from family, our staff stayed true to our mission and worked in tight connection with each other and with our community.

As each month passed, the intensity of the pandemic only grew; staff wellness became a significant priority. La Clínica's own mental health department launched "Cuidar de los que nos cuidan," a safe space, held each Friday, for staff to share their feelings and de-compress with one another. In the summer, La Clínica engaged the Hope Center for Wellness which provided a series of workshops for all staff and managers focusing on information and exercises to take care of ourselves and clients from a trauma-informed based perspective.

In the fall, as preparations were made to bring more direct services on on-site, an assessment of our DC clinical facility uncovered ventilation issues that required us to temporarily close and divert all patient appointments to our on-site in Hyattsville. Through herculean efforts on the part of our operations and support staff, the clinical floor was renovated in record time. This allowed our doors to open again, with brightly colored walls, and a safe, clean space our patients and staff were thrilled to fill.



In April, equipped and trained, staff began providing telemedicine, care coordination, medical interpretation, navigation, group support, health education, and mental health services all by virtual platforms or phone, launching La Clínica desde su Casa. Innovative use of technology and new modes of delivery (home HIV test kits, rescheduling of appointments by interpreters, phone calls to patients 60+) allowed clients to access care safely. These new modes often provided the necessary lifeline and connections to clients who had nowhere else to turn.
HIGHLIGHTS



CENSUS TRAINING
In February, our Health Equity team trained more than 40 Health Promoters on the 2020 Census and how it shapes funding for critical resources and programs. They then helped inform, educate, and ensure Latinx community members were counted in - virtually!




COVID CARE MANAGEMENT
More than 400 patients needed care for COVID in 2020, requiring close monitoring at home; social, emotional, and educational support; and medical follow-up – all managed by our nurses and care coordinators. Latinx nurses were critical to the pandemic response.




FOOD DISTRIBUTION
Food scarcity became a growing concern for La Clínica's clients. In response, the Health Promotion team leveraged several partners to distribute food bags to clients, ensuring their access to fresh, healthy foods. In total, 1,318 food bags were distributed throughout the year.





COVID-19 TESTING AND CONTACT TRACING
Starting in June, La Clínica held COVID testing clinics at 15th Street and Hyattsville clinics. 24% of those tested had positive results. La Clínica also developed Spanish-language educational content to support contact tracing efforts in the broader community.





EMPODERATE OUTREACH
Our LGBTQ+ Health program took its work to the streets and adopted home-based HIV testing. Facebook Live also became a new way to reach clients and the broader Latinx community. Through weekly sessions, La Cliìnica's staff created a safe, space where participants could find information and connect. More than 1,670 individuals tuned in.





MI REFUGIO GRADUATION
The Mi Refugio program transitioned to virtual case management and mental health services, helping 169 program participants, and graduating 65 seniors in June. Program staff played a critical role in supporting students and their families through the hardships of the year.





BEHAVIORAL HEALTH AND HIV
The 2020 Colloquium: Adapting HIV Prevention & Treatment, Substance Use, & Mental Health Services in the Era of COVID-19 highlighted the soaring substance use and mental health needs during the pandemic. LaClínica provided individual and group therapy virtually all year.





HEALTH COMMUNICATION DISTRIBUTION
As a cultural broker for our community, La Clínica made sure that COVID-19 information shared by official sources was also accessible to low-income, Limited English Proficient Latinxs. La Clínica developed 32 culturally and linguistically appropriate infographics to inform the community about COVID-19.





FLU CLINIC
Our medical staff ensured our patients were protected from the flu by holding weekend influenza vaccine fairs as we transitioned from summer to fall. We were thrilled to administer 1,425 flu shots to our clients through this initiative.





DOMESTIC VIOLENCE AWARENESS MONTH
Nearly 400 women and allies joined virtual activities and conversations during Domestic Violence Awareness Month. Our Entre Amigas staff teamed with sister organizations and Telemundo to phonebank for women needing support and finished the month with our march and Vigil.





MENTAL HEALTH FOR FAMILIES
Our "Mi Familia" program continued supporting parents and children via Zoom throughout the year. In partnership with the Welcome Center of DC Public Schools, our Mental Health department also delivered virtual workshops to parents across the city on parenting skills, reunification, and depression.

IMPACT
4,402
Total Unique Patients
89%
Hispanic and Black Patients
11,194
Mental Health and Substance Use Services
17,211
Comprehensive Medical Services
140,065
Community Touchpoints
1,871
HIV Tests Performed
71
Health Promoters trained
54,318
Health Education Materials Distributed
84%
of patients are Limited English Proficient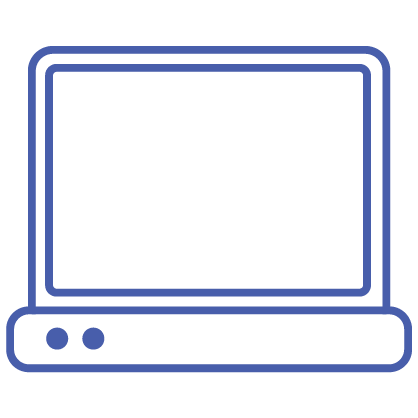 460
Virtual Group sessions provided
6,319
Navigations provided by Medical Interpreters d
9,350
Masks and PPE distributed
123,336
People reached via Social Media platforms
16,559
Clínical Telehealth Services Provided vs 303 in 2019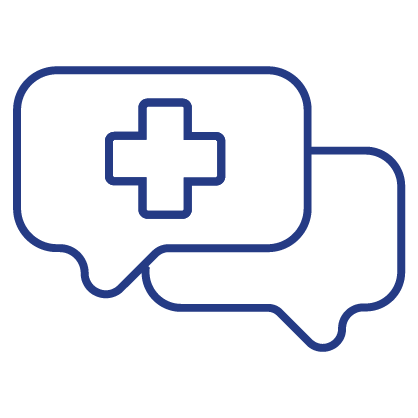 11,805
In-person Clínical Services Provided vs 25,944 in 2019
As the COVID numbers climbed so did the racial injustices experienced across our nation. With the murder of George Floyd, endemic racism that presents a daily threat to the health, wellbeing, and lives of black people called on our nation and all people to act. As an organization created under the conviction that health is a human right, it called us to look racism and privilege right in the eye. It was made clear some of us are safe and healthy due to the color of our skin, while some of us are not. This moved La Clínica into deeper anti-racist work, inclusive of trainings and workshops across all levels of our organization. Read the full version of our Racial Equity Value Statement.
EVENTS
WOMEN FORWARD
La Clínica's Executive Director, Catalina Sol, and Gender & Health Program Manager, Dilcia Molina, along with Heather Burns from the Live to Give Equity and Justice Fund brought to light the factors leading to greater health disparities among Latina women and the distinct challenges that were magnified during the pandemic for many Latina women who juggled essential employment, income loss, fear of illness, food insecurity, virtual school for their children, and increased stress and violence at home. Panelists shared their perspectives regarding why women affirming work matters towards building more equitable and just communities.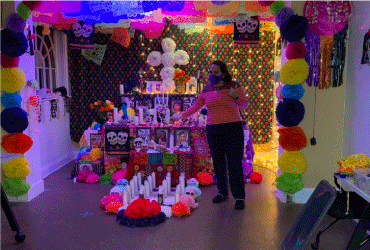 DAY OF THE DEAD
This year, our LGBTQ+ Health program, Empodérate, and Health and Gender program, Entre Amigas teamed up for a Facebook Live session to celebrate Day of the Dead. Traditionally celebrated at La Casa with an altar and community gathering, this year the theme was Recovering The Strength Of Our Ancestors; Celebration, Culture, And Resistance, and held space to recognize and honor patients, friends, and family lost to COVID or otherwise, that could not be honored in-person due to travel regulations and social distancing. To lighten the spirits and create new memories, staff safely distributed pumpkins, candy, PPE and educational brochures to more than 200 patients.
DIALOGUES FOR ACTION
In the fall, La Clínica's Health Equity unit hosted two Dialogues for Action events. Dialogues for Action events are designed to invite subject matter experts, partner leaders, academics, and community members to increase awareness and discussion around issues affecting low-income Latinx immigrants and health access. Drawing diverse listeners from across the DMV were Women and the Pandemic – The Fight for Just and Dignified Housing, joined by representatives from ONE DC, CASA, and Universidad Autonoma de Honduras and Immigrant Health Care in the District of Columbia – a conversation with Council Member Christiana Henderson.
1st ANNUAL WALK-A-THON
Last October, with the signs of fall upon us, we launched our first Walk-A-Thon to raise essential funds while encouraging healthy activities during a time where still, coming together was not possible. As a peer-to-peer event, individuals created teams and walked in honor of those tragically lost to COVID. Walkers took selfies on their favorite paths – connecting us in our actions towards a healthier community. This first virtual Walk-a-Thon became the launchpad to scale up in 2021 for our now signature annual Walk-a-Thon for Health held in May. Stay tuned for 2022!
Flock DC and La Clínica partnered for the 5th year in a row for a Casino Reimagined. Instead of the usual pop-up casino night with tables, games, and signature cocktail of the night – we went virtual with a week-long blitz of prizes and joy. Everyone was a winner. Raffle prizes were bought from our favorite businesses who had faced challenges throughout the year, and then won by happy guests who needed a win after nine months of navigating life in a pandemic. The biggest win came for La Clínica - $80,000 was raised from tickets and sponsors to provide essential health services, relief for our frontline staff, and gift cards and holiday needs for our patients and their families. Lookout for the 6th annual Casino - October 6th, 2021!
LA POSADA
La Posada is traditionally celebrated by many Latinx cultures and for La Clínica has a special meaning of belonging and place in the community. Last year, many of our families faced dire situations and the holidays only presented a greater sense of isolation and sadness. La Clínica pivoted to a virtual gathering with live musicians, traditional music, holiday stories, and words of connection. Additionally, more than 400 toys, gift cards, and food bags were distributed to families directly through our programs and services.  We hope to join our patients and families in-person in 2021 – stay tuned on how you can help!
10 HEALTHY HABITS CAMPAIGN
Our 10 Healthy Habits Campaign, a series of videos and communications, was created by our Health Promotion and Promotores in honor of World Diabetes Awareness Day. At La Clínica del Pueblo, we stand in solidarity with all those who live with Diabetes and recognize the extraordinary effort of health personnel who continuously work to control and prevent diabetes. We work hard to motivate our community to put these 10 healthy habits into practice.
MEDIA
La Clínica played a fundamental role informing the community as the COVID-19 pandemic advanced its course. Beyond being on the frontline, we became a reflection of what was being experienced throughout the country. We participated in dozens of interviews published in The Washington Post, NPR, special reports on ABC 7, Politico, FastCompany, Telemundo and Univision, among others. In 2020, we tripled our media presence from previous years, creating content that highlighted important topics like Mental Health in times of COVID-19, awareness of gender-based violence, and equity and health issues exasperated by the pandemic that were disseminated in English and Spanish.
TESTIFYING AT PERFORMANCE AND BUDGET HEARINGS TO ADVANCE SYSTEMS CHANGE

The pandemic shined a light on the fact that policies that determine healthcare access based on immigration status are bad for public health. Over numerous occasions last year, La Clínica testified on behalf of the Latinx immigrant communities. Catalina Sol and Patient-Board member Paula Vasquez testified at DC Council to remove enrollment barriers for immigrants in the local DC Alliance health insurance program.



LANGUAGE JUSTICE AND SIMULTANEOUS INTERPRETATION

Sadly, the pandemic drove a setback in the utilization of in-person interpretation causing Limited English Proficient individuals to shoulder the burden. By fall our Language Access Task Force and La Clinica's leadership were laying out the work to advocate for justice-informed health care for the Latino immigrant community. Catalina Sol, testified to Prince George's County Council in favor of a bill strengthening the language access program, introduced by Councilmember Taveras.



PRINCE GEORGE'S FORWARD TASK FORCE

La Clínica's Executive Director, Catalina Sol, was appointed County Executive, Angela Alsobrooks to join the Prince George's Forward Task Force. The Prince George's Task Force was made up of a group of experts and County employees working together to address the impacts of COVID-19 on all Prince Georgians to guide its path forward. As one of 12 members on the Health Recovery Subcommittee Catalina Sol participated providing ideas and recommendations towards improved health outcomes, enhancing physical, mental health, and well-being of Prince Georgians, and strengthening our infrastructure in the event of another crisis.
FINANCIAL HIGHLIGHTS

2020
REVENUE DISTRIBUTION
52%
GOVERNMENT GRANTS AND CONTRACTS
13%
Foundations and Corporate Grants
REVENUE 2020
$15,601,907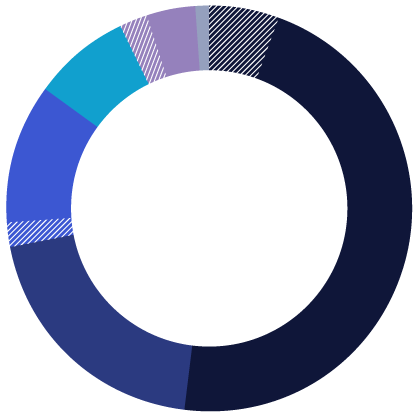 COVID FUNDING
EXPENSES DISTRIBUTION
76%
Direct Services and Programs
20%
Management, Facilities, and General
4%
Development, Fundraising, and Communications
EXPENSES 2020
$13,653,124
2018
$13,253,656
$11,711,494
2019
$14,476,224.00
$12,655,789.00
2020
$15,601,907.00
$13,653,124.00
BOARD OF DIRECTORS
La Clínica is led by a patient-majority Board of Directors who ensure the voice of our community is represented at the highest levels of leadership. This past year they each played an exceptional role navigating La Clínica through an unprecedented time. Despite all challenges, the Board met monthly, by Zoom, with simultaneous interpretation.
We thank our Board Members for their volunteer service, leadership, and unwavering commitment to our mission during 2020.
Catalina Sol
Ex Officio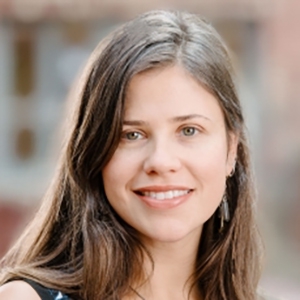 Erin Scheick
President
Jose Mauricio Silva
Vice President
Abel Nuñez
Treasurer
Adriana Velazquez
Secretary-Patient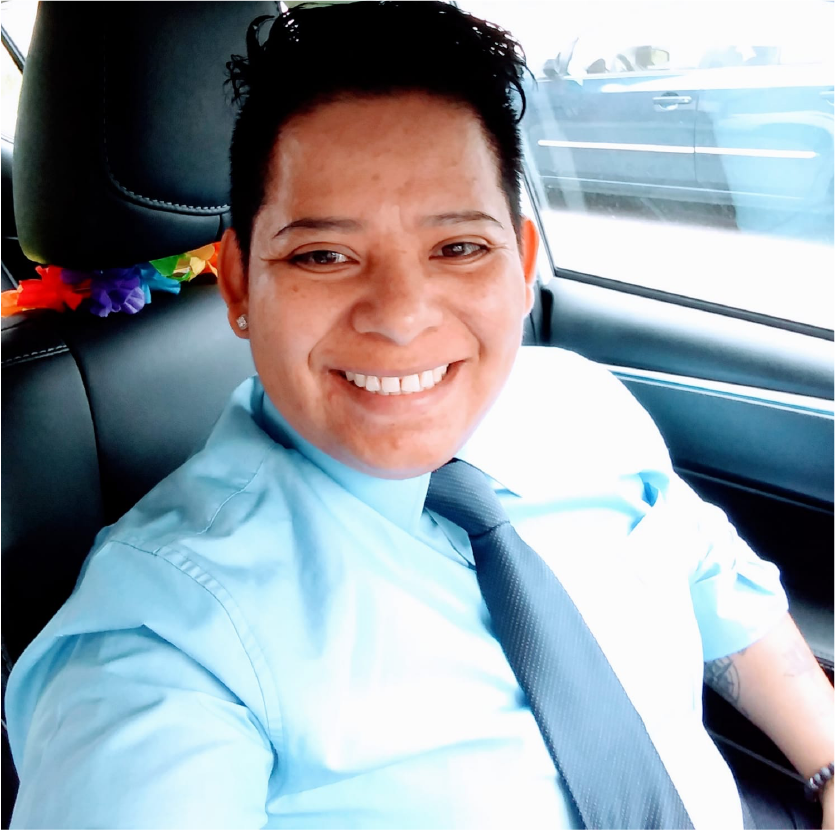 Samantha Amador
At-Large-Patient
America Guardado
At-Large-Patient
Carlos Gutierrez
At-Large-Patient
Ofir Hurtado
At-Large-Patient
Edgar Jimenez
At-Large
Luis Ortiz
At-Large-Patient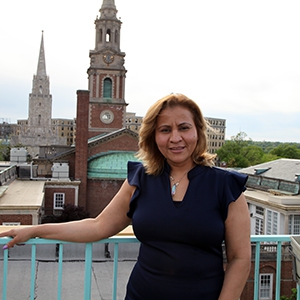 Ana Rodriguez
At-Large-Patient
Veronica Vela
At-Large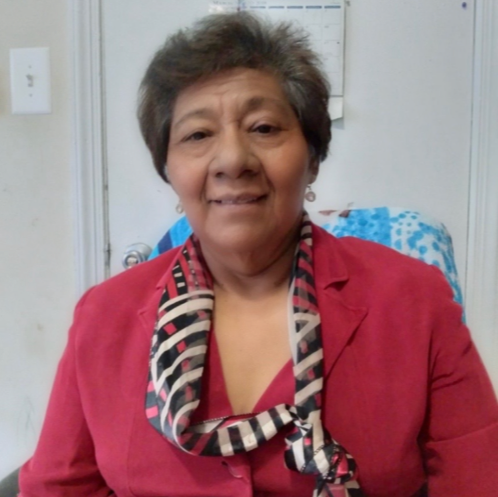 Paula Vasquez
At-Large-Patient
DONORS
The additional support and creative ways in which our support community stepped into help were remarkable last year and still fuel us forward. We would like to recognize the following individuals, corporations, foundations, associations. and sponsors. We are profoundly grateful for your support.
GRACIAS, THANK YOU!
AMIG@S DEL PUEBLO
OUR MONTHLY DONORS MAKE A DIFFERENCE IN MEETING THE HEALTH NEEDS OF OUR COMMUNITY BY PROVIDING A SUSTAINBLE STREAM OF SUPPORT.
"As a family we've always given back to our community and supported those who had the courage to start over. I know that La Clínica makes it a little easier by meeting patients where they are and by empowering them to take care of their health. I'm proud to support La Clínica's efforts, by supporting those who recently made their own journey to the U.S. "
"Giving monthly helps ensure that La Clínica can support all patients, regardless of their financial status."
VERONICA VELA
Board Member and
Amig@ del Pueblo since July, 2020