We are working hard to keep our community healthy and well informed.
IMPORTANT UPDATE:
We Care About You.
Our first priority is the health and well-being of our patients, staff, visitors and community. We are working hard to stop the spread of Coronavirus by limiting services onsite and cancelling our community activities for the next several weeks. We will still open for primary care.

------------------

SPECIAL ALERT:
We are the safety-net for the most vulnerable among us, please donate what you can today.
Read more here


If you are a patient of La Clinica's please call us before coming to the clinic - DC 202-462-4788 or MD 240-714-5247 - We can assist you and resolve many of your needs by telephone. Note, if we do not answer right away, please leave a message or call back- we are working hard to keep our community healthy and well informed.
How we can help prevent the spread of respiratory viruses?




What are the symptoms of the coronavirus 2019 disease?


How we can help to stop stigma and discrimination around coronavirus?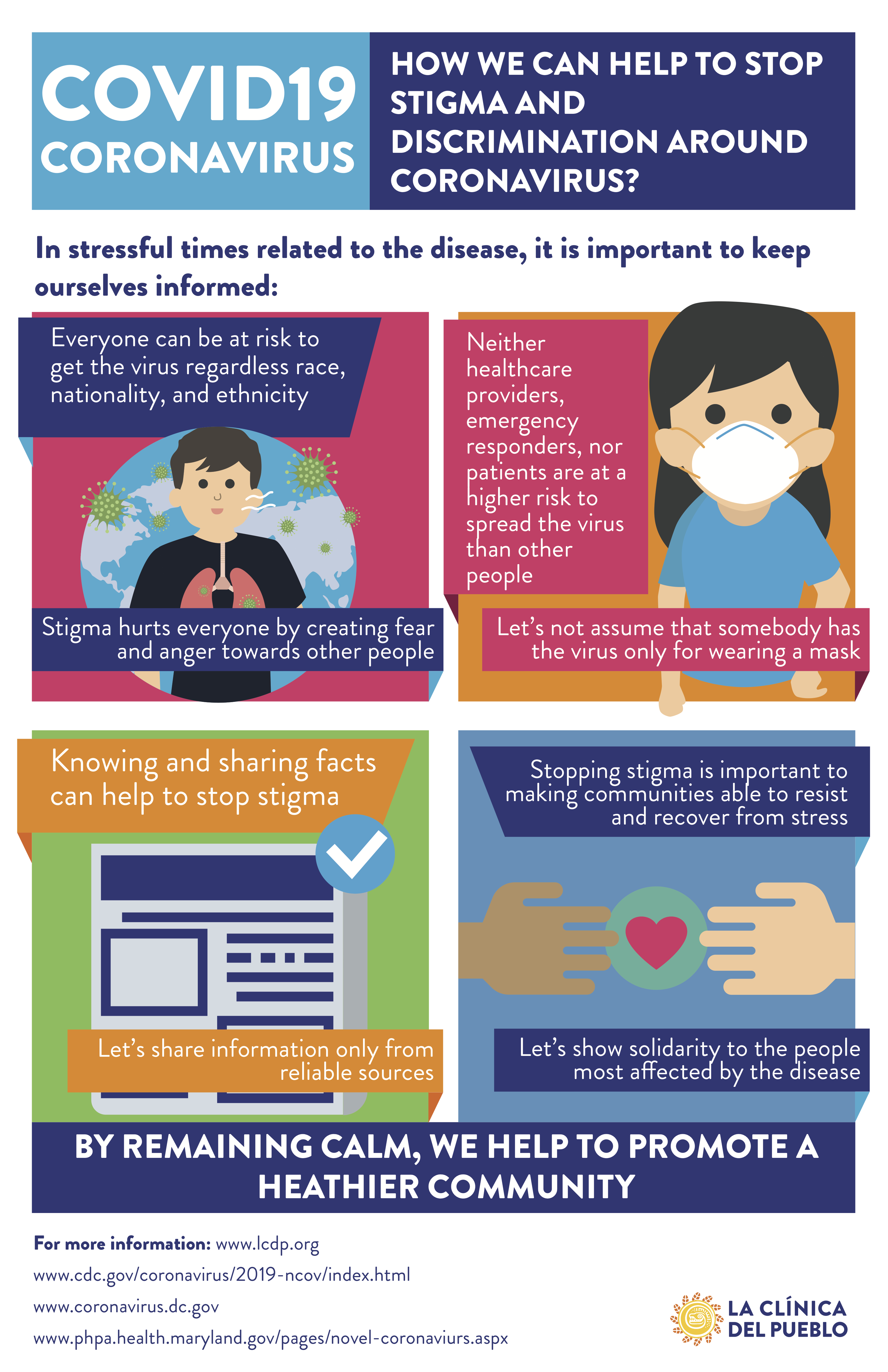 How can we cope with stress during the coronavirus outbreak?

How does social distancing help during the outbreak?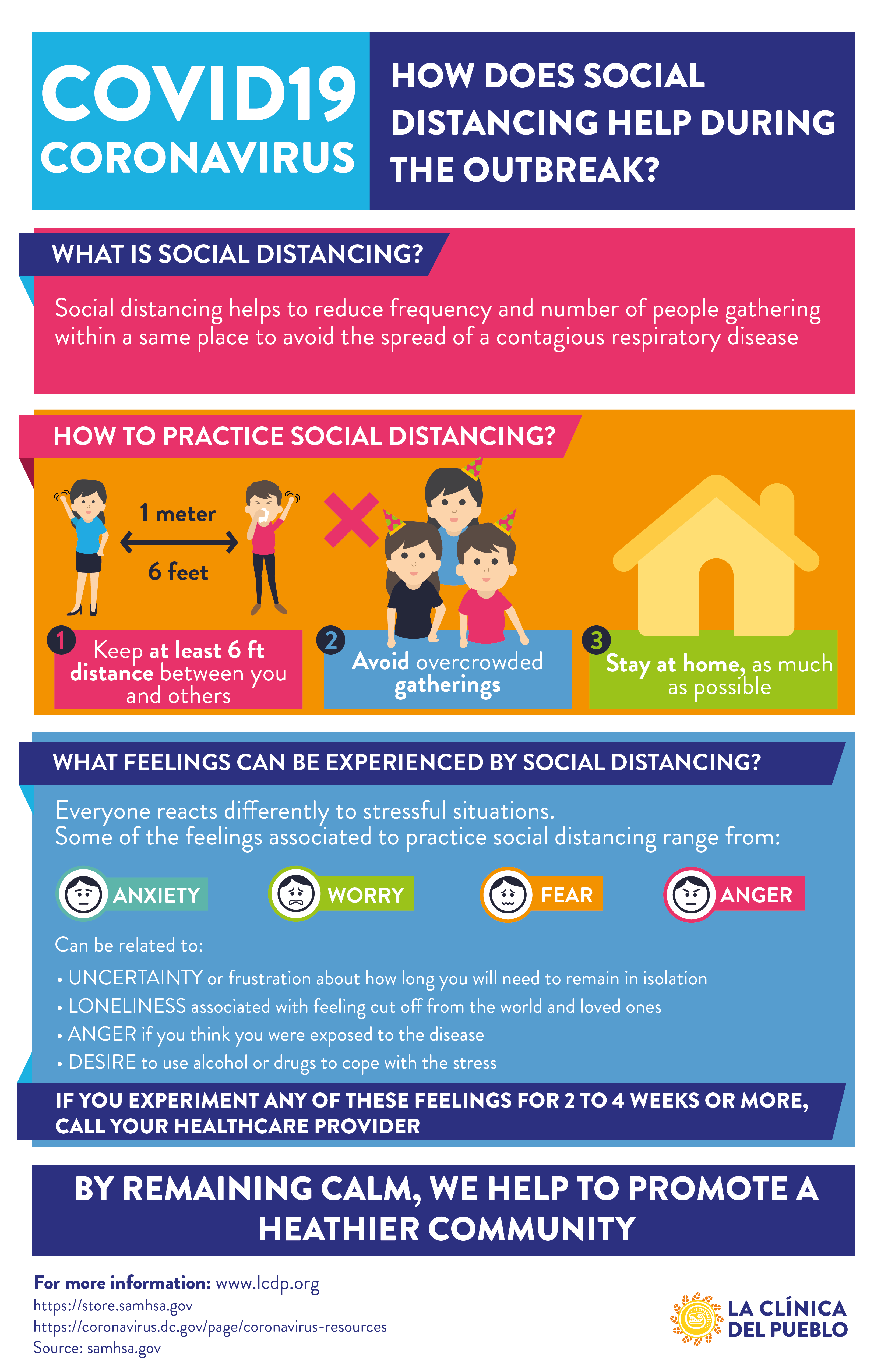 Self-care and solidarity during social distancing



How to wear a cloth face covering?




How can we keep ourselves healthy when we live with HIV?


Talking about health working conditions
What is contact tracing?


For more information, please visit these links:
https://coronavirus.dc.gov/page/coronavirus-resources
https://phpa.health.maryland.gov/Pages/Novel-coronavirus.aspx
https://www.princegeorgescountymd.gov/3397/Coronavirus
https://www.cdc.gov/coronavirus/2019-ncov/index.html
https://www.who.int/health-topics/coronavirus



By remaining calm, we can all promote a healthier community.